June 16-June 22, 2024
Summer Camp in Decatur IL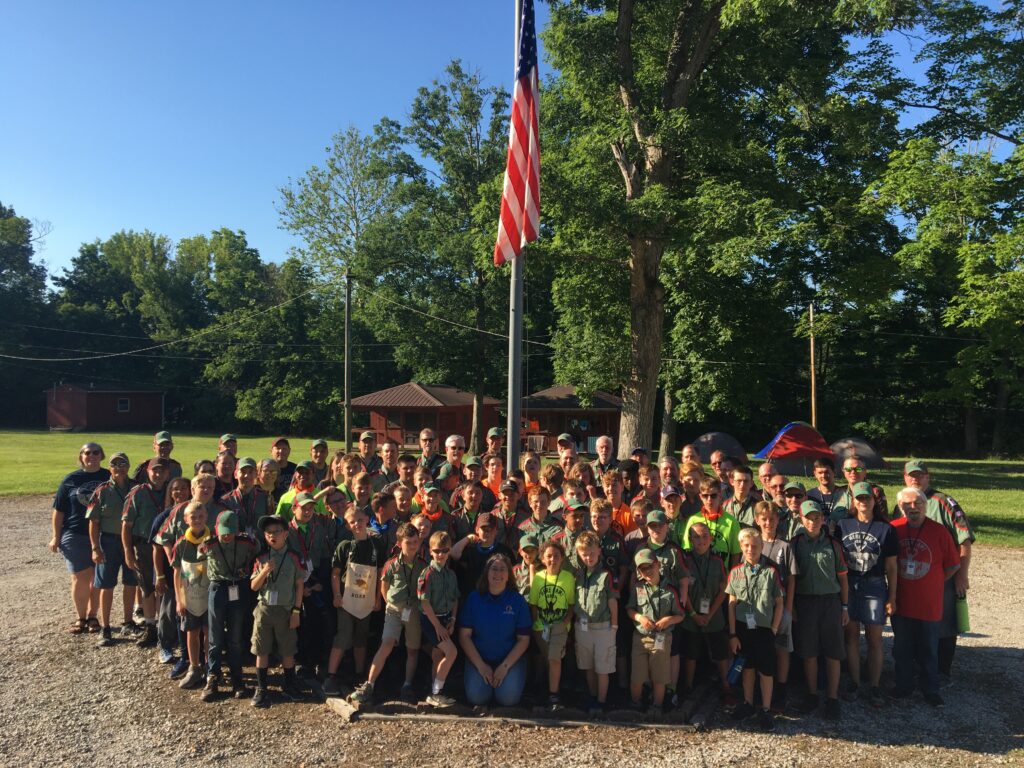 Illinois's Trail Life Summer Camp in the North Central Region is located in the heartland of Illinois in Decatur. Illinois's Trail Life Summer Camp is intended to help grow and mentor our Trailmen offering experiences rich in adventure, character and leadership, with fun, friendship, and learning.
Illinois's Trail Life Summer Camp is just that – a chance to enjoy camp the way of the Trailmen. It's a great first time camp for Hawks1 who have a registered parent attending along side them, and for the Mountain Lions 2 to climb the rocks and get more experience before they step up to be Navigators.
For Navigators and Adventurers, we offer the opportunity to work on required trail badges, or pick from one of the electives offered each day.
​
Every Trailman at camp is guaranteed an amazing and unique experience in a safe Trail Life environment and FUN atmosphere.
Programming
Illinois's Trail Life Summer Camp offers an amazing range of camp activities for all our campers. Scheduled times for branch or trail badges will take place Monday through Friday. Evening will consist of games and worship as group activities.​
Hawks and Mountain Lions will be placed on a track for branch work, service, and learning experiences that will help prepare them for moving to the next level in Trail Life. ​
Adventurers and Navigators will have the opportunity to choose from a select group of elective and required badges.
Woodland Track Opportunities may include: Rocketry, Climbing, Slingshots, Swimming, Outdoor Cooking, Our Flag, Founding Fathers, Basketball, Baseball, Horsemanship, Ropework, Wood Tools, Fireguard, Service, Leatherwork, Wood Tools, Fire Ranger, Shooting Sports, Archery and much more.
Trail Badge Opportunities may include: Climbing, Canoeing, Archery, Fire Ranger, Shooting Sports, Communications, Aquatics, Emergency Preparedness, Our Flag, First Aid, Citizenship, Service, Pioneering, Ham Radio, Aviation, Family Man, Horsemanship, Ropework, Wood Tools, Boating, Kayaking, and Canoeing, Trail Skills and more!​
Complete badge schedule will be available to those who register.
Accommodations
Illinois's Trail Life Summer Camp provides a great environment for campers to be themselves and experience new things. By spending their days around the camp and nights in comfortable accommodations, Trailmen will develop positive habits while building their self-esteem and independence. ​
Tent: Bring your personal tent and gear. Tents may sleep up to the appropriate number Trailmen they are rated for. ​ (Hammocks are not permitted)
Cabins: With air conditioning and bunk beds; bring your own bedding.​
Retreat Center: Air conditioning motel style, private room, with 3 sets of twin bunk beds, no linens, pillows or bedding supplied (bring your own), no maid service .(Trailmen with Registered Adult Parent Only)​
RV: Full Hook up and Electric Only. Limited number available.
Camp Registration Includes
Accommodations of your choice, 17 meals (Sunday evening through Saturday morning), 2 camp t-shirts, opportunities for service projects, badge work, daily devotions and worship times, a variety of free time activities, scheduled competition game activities, and loads of fun.
Trailmen (Hawks

1

, Mountain Lions

2

, Navigators, and Adventurers ):
Adventurers will also have the opportunity to attend High Adventure Training as a part of their options this year. Cost is included as part of Summer Camp.
Tent: $280
Cabin: $305
Retreat Center: $355
RV Additional Trailman: $180
• Hammocks not permitted •
Registered Adults:
All attending adults must be current registered members of Trail Life. High Adventure Training will be offered to Registered Adults alongside the Adventurers for those that are interested. Cost for Training is included as part of Summer Camp.
Tent: $180
Cabin: $195
Retreat Center: $245
RV 1st Adult: $315
• Electric only sites – no sewer or water hook up •
RV Additional Adult: $165
• Hammocks not permitted •
Location
Passion Community Church
4225 Camp Warren Ln
Decatur, IL 62521​
(Please do not contact Passion Community Church regarding camp. All inquiries should be directed to Trephina Bedell ([email protected])
---
1 – Hawk Patrol Trailmen are required to have a parent or legal guardian present at camp at all times during the week.
2 – Mountain Lion Patrol Trailmen are required to have at least 2 registered adults from their home troop, a parent or legal guardian, or prior agreement from another troop with at least 2 registered adults to be their acting home troop. It is required for one of the qualifying adults to be available as a Trail Guide for the Summer Camp Mountain Lion Patrol for at least one day.